Affiliate Program
Do you have a website or blog that targets seniors or families caring for aging loved ones? Perhaps you offer your own products or services for seniors and think your existing customers might also benefit from Care Calls. Or maybe you just want to recommend us to your friends and people in your community. With the CareCheckers affiliate program, you can help promote a valuable service for seniors and get paid for doing so.
What makes this program truly special is that it's a lifetime affiliate program. This means you will earn an ongoing monthly commission for every client you refer to us, for as long as that client remains an active customer. That's right, you could receive commissions on a single sale for years to come!
Here's how it works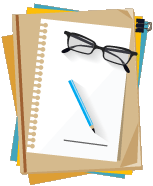 1. Join
Review our affiliate terms and signup to become an affiliate. Upon approval, we will provide you with a special tracking link containing your unique affiliate ID, access to the affiliate dashboard and any digital marketing material that may be available.
2. Promote
Promote our services on your website, blog, email newsletter or directly to your friends/customers using your unique affiliate link. The link will track visitors when they come to our site (even if they leave and return weeks later) and, if they signup for services, you will be given credit for the referral.
3. Earn Commissions
We pay you a 15% recurring commission for each month that the client remains with us - and many of our clients remain with us for years.
4. Track Performance & Commissions
Login to your affiliate dashboard to access affiliate resources, track performance and monitor your commissions in real-time.
FAQs
How much can I earn?

There are no limits to the number of clients you can refer or commissions you can earn. Here is an example of the earning potential: Let's say you refer 100 clients to us. For the sake of simplicity, let's imagine they all signup on the same day, and for our most popular plan which is $50 per month. For those 100 clients, you will earn $750 in commissions. And you will receive that $750 commission every single month. Assuming all 100 clients remain with us, by the end of the year you will have earned $9,000.

Will I get credit if a referral visits your site, leaves and returns to signup at a later date?

Yes. Our tracking code will give you credit for a referral even if they return to our site months after their initial visit.

Will I get credit for offline referrals or if my tracking link is not used?

In addition to your custom tracking link, we will provide you with a unique offer code that you can use for offline promotion. Visitors who enter your code when they signup will receive a free trial, and you will get credit for the referral. We also ask each new client how they were referred to us. So there is a good chance that even if your tracking link or offer code is not used you will still get credit for the referral.

Can I signup clients directly?

We may be able to provide direct signup forms for select affiliates, in certain industries, which will allow them to signup clients without having to send them to our website. If this is something you need, please contact us.

When will I receive my commissions?

Commission Fees are paid out approximately 30 days after the date in which they accrued.

How are commissions paid?

Commissions are paid through PayPal. Though we can also pay your commissions by check, if necessary.
Ready to get started?
Fill out the form below to register to become an affiliate.